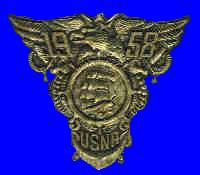 Home
News/Events
Shipmate
Photo Gallery
Roster
Binnacle List
Last Call
Board of Trustees
Company Reps
Links for '58ers
Fleet Link
Class of 2008 Letter To John McCain (8/11/17)
August 3, 2017
From: Donald H. Horner, III
To: Senator John S. McCain, III
CC: Gordon Gerson
CC: Frank Gamboa
Subject: Get Well Soon
Dear Senator McCain,
"On the strength of one link in the cable, dependeth the might of the chain…" is a law of the Navy that we as the Class of 2008 take seriously. Since we first stepped foot on The Yard as young plebes in the summer of 2004, we have been linked in honor, courage, and commitment to your Great Class of 1958 and are indebted to you and your classmates for the wealth of wisdom that you have provided us over the course of the past thirteen years.
Your service as an officer, congressional representative, senator, and presidential candidate has been nothing short of extraordinary and your fighting spirit in facing life's challenges has never ceased to inspire. We wish you well in your latest fight and keep you in our thoughts and prayers.
Enclosed you will find well wishes and pictures from the Class of 2008. We will be sending you and Mrs. McCain some flowers as well. As you continue your fight, always remember that you have the strongest link in the chain on your side. If you need anything, please let us know. We will not break (we learned that from you).
Go Navy, Beat Army! '58 and '08 are Great!
Very Respectfully,
Donald H. Horner, III
Ensign, USN Retired
President, USNA c/o 2008